---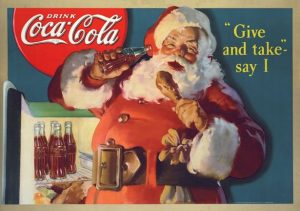 This years Christmas shall be very exciting. We at pcbycp are not into celebrating a monotheistic cultural ritual with ancient spiritual significance. We eschew such orthodoxies. We also eschew any other attempt to bowdlerise the tradition with the saccharine and emotionally hollowing "Happy Holidays". No indeed, not, this is not for us. We are celebrating Christmas as only clean living Australians can do, and that is by hot footing it to Coles, Woolies and Aldi for some of the fantastic pre Christmas bargains that will (doubtless!!) make this Christrmas truly worth remembering,
Did you know that Coles Christmas Ham is on special? An incredible 50% off over the chrissy period, and mince pies in one dozen packs are on special for two for the price of one. And just as you're reeling, the knockdown price on Christmas Pudding is $5.99 for the Big Sister self saucing and a fantastic offer, with Plumrose Christmas Pudding coming in at a staggering 4.95, and the incredible price of two for $8.00.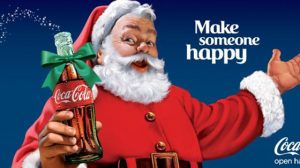 Not to be outdone, Woolies is offefing Christmas Hams, (real ham) at $6.90 per kilo, and an unbelievable 50% off all Christmas items until December 15th. There is a huge special on litre bottles of Diet Coke at 1.50 each, and a special offering of $10.00 per dozen. But hurry! This limited offer runs out in on December 20th and there's a limit on only two items per person.
Still it's exceptional value and Christmas Crackers are on special at $2.95 per dozen. Can you believe that? A full dozen christmas crackers with authentically, (as approved by the Chinese Communist Party propoganda department) transcribed Christmas jokes. And there's the up-market fancy christmas crackers at an incredible $9.95, for the box of two dozen and each purchase comes with a free 20 metre long string of Christmas lights. Door garlands in pink green and fluoro are a steal at $5.99, and antlers, santa hats, elves and Father Risdale gowns are all going out at a crazy 3.95 each.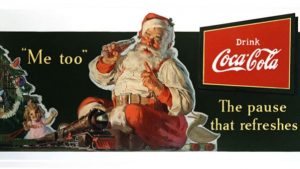 At Kmart Games and christmas stockings are priced to sell. On top of the desirables list is the autographed, "Finding Father Risdale" Board game a steal at $25.95. And a free copy of the Archbishop Frank Little Bio, "I turned a blind eye" for $7.95, and an additional $12.95 for hardback. There's specials on the "Burkes Backyard", anatomical calendar, thrown out at a crazy $2.95, and each calendar comes with a freee Where's (Don's) Willy poster. Hours of fun and laughter for the whole family as we enjoy the Chrtistmas spirit and family fun.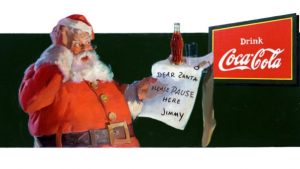 And finally Aldi, is seling the complete "Banking Royal Commission findings", (limited boxed editon) at $24.95, and on special for a ridiculous $19.95 the complete, Kevin Rudd, (all seventeen volumes) as landfill or insulation for households for $5.95. So it's fun and laughter all round. LGBTI Christmas Trees at a ridiculous $12.95, turn them upside down and it's an illuminated "No Vote", with Corey Bernardii mascot. And once again, the message is; "Have a Merry Christmas and bugger humanity"! And, in between this tsunami of bargains, think of the eternal Christmas Message; "Consume for Christ".
And savour this special day
Untul the Boxing Day Sales when the cash registers run riot!!!